Local Attractions
There are lots of things for you to do during your stay at Castle Fictoria:
"It's rare that we find such a great venue within walking distance of the nature trails we visit. We had planned to hire a car to travel further afield, but with the castle so well-located, we didn't need to travel any further than we could walk to see the most amazing wildlife." - Peter Ermintrude, group organiser, Bedhamford Bird Watchers Club.
Fictoria Nature Trail
The Castle is set within a four mile nature trail, with clearly marked out paths which will take you through scenic countryside with a rich variety of plant and animal life. The Castle hosts several conventions throughout the year for nature photographers and ornithologists, but those who have a less formal approach to nature appreciation will also delight in the area. The marked nature trail represents an excellent introduction to the Castle's surroundings, but there are ample opportunities to safely explore the fields beyond the marked path.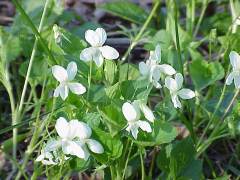 Fictoria Motor Museum
The Fictoria Motor Museum has 105 vintage cars and makes a great day out for the whole family. During the Summer, the museum hosts test-drive days, where you can try taking the motoring legends out for a spin around the museum's extensive grounds. The museum also offers a unique 'old-time' taxi service and will collect you from the Castle in one of its vintage cars for US$20. Contact reception for booking information.
Fictoria Peaks
A short car ride will take you to the foot of Fictoria Peaks, an outstanding range of mountains suitable for experienced hill-walkers and mountaineers. Beginners can enjoy the view from the foot of the mountain, and the lakes and fields that bed the valley. We are pleased to arrange guided bus trips for parties of more than five. Please phone us to plan your excursion before you arrive.
In the summer, boats can be hired for use on the lake.
This could be the most beautiful place in the world: don't forget your camera!
Fictoria Forest
An hour away by car, Fictoria Forest is a historic Redwood Forest and it has appeared in many Hollywood movies as the romantic backdrop to stories about elves, goblins and pixies. Look out for the mythical Fictoria Fairy, said to live in the woods and to grant three wishes to the first traveller to spot her each day. Nobody has claimed to see the fairy for years, but 1957 Fictoria Mayor Chuck Brython attributed his election victory to his third wish. He never revealed what the other two were.