HOLLY RECORDS
Holly Records is a small independent record label based in Merseyside. It was founded in 1989 by three Liverpool musicians, Frankie Connor, Alan Crowley and Billy Kinsley who first met in 1964.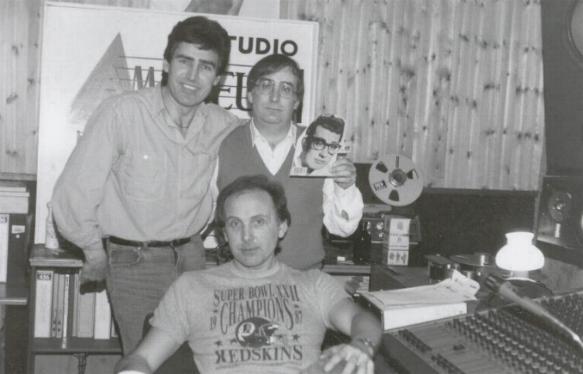 (From top left clockwise - Frankie Connor, Alan Crowley, Billy Kinsley in 1989 at Amadeus Studios, Liverpool)
The purpose of Holly Records was to produce and promote original material composed by Frankie Connor, Alan Crowley and other local songwriters from the 1960's. It also gave many old friends the chance to record new material on vastly improved recording equipment while maintaining the sound and feel of the sixties era.
Holly Records first release in 1989 was called "CLASS OF '64" simply because it was a celebration of 25 years of friendship and musical appreciation. The name has since been used on the remaining three albums to date with contributions from over 50 various artists since the first album was released.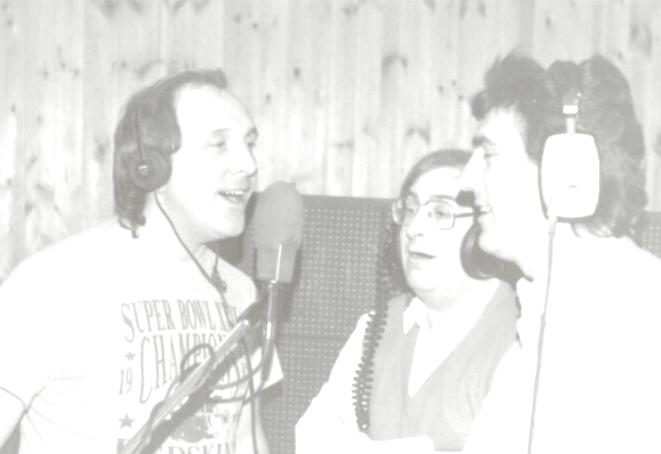 It is hoped the promotion of Holly Records will encourage other artists with original material to use this label as a stepping stone to further their own careers or ambitions in the music industry.
For more information email:
Alternatively write to Frank Connor,
PO Box 834
Warrington
Cheshire, WA4 4WP , UK

Copyright &copy Spencer J Lowe:


Free search engine submission and placement services!
Free JavaScripts provided

by The JavaScript Source